About us
We are a small, friendly team of talented people based on the lovely Waiheke Island, Auckland, New Zealand. 'Small' means that you get to work directly with the people doing the actual work, always a bonus! We like to think of ourselves as arty and crafty. We are also very much inspired by the natural environment and native wildlife found on the island where we live and work. We also like to be green…and ethical in our work…
Our people
Alan Koeninger: Digital design, development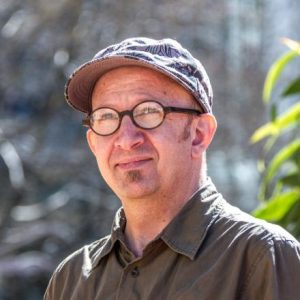 Alan's career in web design and development now spans 20 years! After working for clients across all the sectors including education, government (both national and local level), not-for-profit and the private commercial sector in Australia, the UK and New Zealand, he feels he is ready to offer his services to you as as a one-stop, digital design guru.
Alan is something of a unique creature in that he can apply his fine art principles to web design as well as vigorously code the front and back end of websites.
His employers over the past two decades range from Melbourne's National Gallery of Victoria, London's Borough of Kensington & Chelsea, Australia's Lonely Planet Publications, and most recently, Wellington's premier digital design agency, ChromeToaster.
Alan has a Bachelor of Visual Arts from the ANU (Australian National University, Canberra) and a Masters of Art in Interactive Media from RMIT (Royal Melbourne Institute of Technology, Melbourne).
Alan was born in Australia but don't hold that against him! He is loving his new adopted home of New Zealand and wants to stay. He can be seen in his natural habitat on Onetangi beach with Ellaballoo the Welsh springer spaniel or whizzing between the ferry port and the soccer fields with his soccer-mad daughters and all their team mates in the car.
Don't be shy, say hello and we'll see how we can help you refine and further your web presence…
Susan Holtham: Content strategy and editorial

Susan Holtham is a mother to two darling girls outside of school hours but during school hours she morphs into – super editor and content provider! With a Bachelor of Arts from Melbourne's Swinburne University and also a Graduate Diploma in Publishing and Editing from Melbourne's Monash University, Susan is the 'real deal' editor and content provider. She works in tandem with Alan at MakeItSo in their small digital design agency based on Waiheke Island, New Zealand. Susan can write some fabulous content for your site, where and as required, that doesn't POP in a really annoying way but is just fun, concise, informative and easy to read.
And in support…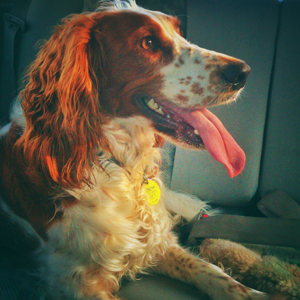 Marlena Koeninger: Illustrator, designer and trampoline maintenance
Cosi Koeninger: Customer support and handstands
Ella Koeninger: Best friend
Contact us
Sorry, we aren't taking on any new clients at the moment.